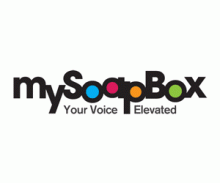 Want to score gift cards for sharing your opinion?
You'll have ample opportunity to earn, and you'll help to improve products you use in your everyday life.
Rewards Overview
In exchange for your MySoapBox™ participation you will be rewarded with points.  These points will accumulate in your account and can then be redeemed for various prizes.  You may select a different reward option each time you wish to redeem and are eligible for redemption once you have earned 25,000 points.